Foundation Hope Village Europe is incorporated by volunteers who have worked in the Hope Village. Hope Village is an orphanage in Windhoek (Namibia), which is taking care of victims of the HIV/AIDS epidemic. More than 80 children are currently living there. Foundation Hope Village Europe is supporting Hope Village financially with the monthly operational costs.
With only 3 euro monthly you can support Hope Village. Are you in?
News about Hope Village Namibia/Europe
You can download the latest newsletter here.
New: Adopt A Child
Hope Village needs N$2000 per month to take care of a child. This amount covers the costs of the daily needs of a child: food, a caring mother, water and electricity in the houses and petrol to take them to school. With the current exchange rate this is about €120 per month. When you adopt a child financially, Hope Village will send you updates on how they are developing. Furthermore it will be possible to contact the child through e-mail or Skype. Would you like to adopt a child financially? Email us on info@hopevillageeurope.com or download the flyer here for more information. Click here for an adoption registration form and more information. 
Februari 2017 – Our fantastic staff
Each year we take out the staff of Hope Village to thank them for their hard and dedicated work. This year Okapuka lodge offered us a game drive for free! Thank you donors and Okapuka Lodge for this wonderful day.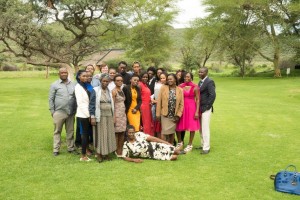 Januari 2017 – Field hockey champions
Giften, Lisa, memory and Tuli are invited for a two day Dutch hockey clinic. Representing Namibia in the olympics of 2028..?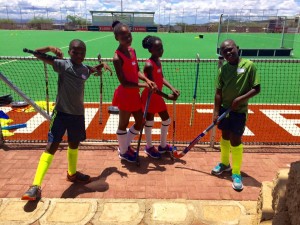 March 2014 – Magic in Luxembourg
We would like to thank Lycée Aline Mayrisch who organized a big fundraising event in Luxembourg with ex volunteer Claude Feyder. David Goldrake, a famous magician and illusionist from Luxembourg, performed a show for the benefit of Hope Village. The show got national media attention in Luxembourg. This resulted in a fantastic donation! In addition many new monthly donors joined Hope Village Europe.
The astonishing amount of €12.000 was raised for Hope Village!!
Thank you Claude, Fabienne, David, Lycée Aline Mayrisch and all our donors from Luxembourg!
Click here for a short movie.